State 48 Rock House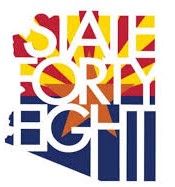 Rock and Roll never dies at this upbeat brewery!
The State 48 brewery is every rockers paradise! Even though it's a brewery, for those of you who are not 21, you still have many delicious meals and drinks on the menu to enjoy. There is live entertainment Friday-Sunday night starting at 9 pm. This restaurant has something for everyone.
Scene: When you first walk up to the restaurant, you see a very large outdoor eating area, which also has a couple of boards set up to play corn-hole.  As you continue to walk into the restaurant, you will become overwhelmed with the bright colors, the art across the wall, the spiral staircase leading to the upstairs seating, and spectacular music.  If you go from Monday-Thursday, they will play many old-school rock and roll classics, which set the tone of the entire building. There are a lot of very unique pieces of art scattered all over the restaurant. For example, there is a blinking light-post in the far left corner of the restaurant. Overall, the entire atmosphere is amazing!
Appetizers: To start your visit at State 48, you could start with their mouth-watering appetizers. My personal favorite starter is the Disco Fries, which is like a party in your mouth. The dish contains French fries, covered in cheese and gravy, and topped with pork and green onions. This could satisfy as a whole meal because the serving size is huge! I highly recommend sharing this with another person, but for $11, you most certainly get your money's worth.
 Another delicious appetizer is the Cauliflower Wings. The "wings" are tempura battered cauliflower that you can dip into either buffalo sauce, barbeque sauce or hibiscus-chipotle glaze. I have also tried the cauliflower wings and they are to die for. They satisfy the palate with a nice crispy crunch and the overwhelming flavor is just wonderful. This dish also gives you more than enough food for the price of $12. 
 Another very satisfying and unique appetizer is the Totchos. This dish contains tater tots that are covered in cheese, jalapenos, Pico de Gallo, bacon, black beans, and green onions. The one word I would use to describe this is perfection! The balance between all the different flavors is incredible. So, for only $12, you can have a little taste of heaven.
Entrees: Save some room to eat one of their actual meals because they have salads, soups, sandwiches, pasta, burgers, and even fish and chips. Their most popular salad is the Roasted Beet, which contains braised red and gold beets, oranges, goat-cheese, pistachios, arugula, basil vinaigrette and balsamic reduction. This dish is for those looking to expand their horizons in the food world. Many have described this meal as "simply exquisite." This salad also costs $9 and it's a great way to get a source of protein.
 The best-selling sandwich at State 48 is the Hot Chicken. This sandwich contains a Buttermilk Battered Chicken Breast, Spicy Oil, Pickles and ColeSlaw placed between a Brioche Bun. You can get this heavenly burger for $13.50. 
They serve a delicious Southwest Chicken Pasta that is made up of Penne Pasta tossed in a Chipotle Alfredo sauce with Grilled Chicken, Bacon, Red Bell Peppers, Roasted Mushrooms, Grilled Corn and Parmesan. Many customers describe this dish as a "wonderful combination of flavors." This delectable dish only costs $14.50 and you will get your money's worth.
 The Fish & Chips is a very popular item that "gives you the ultra-satisfying crunch you look for in quality fish and chips." The dish contains 2 Lost Dutchman Golden Ale Battered Alaskan Cod, Hand Cut Fries, ColeSlaw and Tartar Sauce.  This meal is crunchy and overwhelmingly tasty. For the price of $16.50, you will be glad you spent your money on something that good!
Now, If you are craving a burger that will satisfy all your wishes and dreams, then here are the burgers for you! The most popular burger is their classic State 48 Burger that "never fails to deliver its mouth-watering taste." The burger has Cheddar cheese, Sriracha-Glazed Bacon, Lettuce, Tomato and Red onion all put together between 2 Brioche Buns. This succulent burger only costs $14.50 and you will definitely have left overs. 
 If you want to expand your food horizons, then the P.B. and J. Burger is perfect! The burger is made up of Peach-Jalapeno Jelly, Peanut Butter and Apple-Wood Smoked Bacon on a Brioche Bun. Customers have described this burger as "Unreal…absolutely fantastic… and even my mother in law agreed it's a must have." Safe to say everyone loves it. You can get this burger for $14.50 and it will change your life. 
For the little ones, they offer a variety of classic dishes with a great portion amount.  They offer a Grilled Cheese Sandwich, Chicken Tenders, Buttered Noodles, and Cheeseburgers. Each dish comes with either a side of fries or fresh veggies with ranch dressing. Each dish costs only $7 so it's a great price for a great value.  
Dessert: If you are having a sweet tooth after your meal, well here's some treats that will not dissapoint.  Their most popular dessert is the Cheesecake, with rotating flavors. On certain days, there are different flavors to choose from so you may not be able to get the same flavor twice. Nonetheless, customers have described the dish as the "best we've ever had". The delectable dessert cost $7 and it will blow you away. My personal favorite is the Fried Oreos. The dish is described as 7 deep fried oreos in a vanilla batter, makes the oreo blend in with the batter for a soft addicting flavor. Just hearing that description makes my mouth water! The dish also only costs $7 and it is well worth the money.
All in all, State 48 Rock House will be sure to rock your world!
Leave a Comment
About the Contributor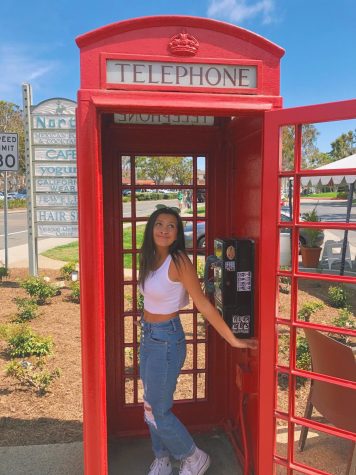 Isabella Montoya, Journalist
Bella is a Junior in her second year working for The Ridge Review. She is interested in all sorts of things, from horror movies to upcoming fashion trends, Bella loves all things pop-culture....