Do you Remember a Charlie Brown Thanksgiving?
Usually we regard the annual Thanksgiving/fall season as a semi-cheerful time that's begrudgingly spent with obnoxious family members while gorging on nutmeg spiced confections.
It's the standard case, at least from my experiences; every once and a while though I like to think back on some of the moments from my past (from a time when Thanksgiving was less of a glorified family-night and the pumpkin spiced coffees weren't too sweet for me.)
Of course, I remember my neighbors' lights glimmering above the frigid snow banks which were common where I grew up. Or maybe the sound of wind chimes while I stayed inside and helped my mom bake. The thing that comes to mind most often, however, were all of the seasonal movies and shows I watched as a kid; cartoons specifically being the priority at the time.
A Charlie Brown Thanksgiving was released in 1973 in between other film adaptations of the iconic comic strip. The two shorts follow the Peanuts (a motley group of children,) in their efforts to celebrate Thanksgiving both in the [then] contemporary era and during the time of those who arrived at Plymouth Rock (who commenced the First Thanksgiving with natives in the New England area.)
Even though the thing's only 30 minutes long, it's seen no sparsity in critical acclaim and has warmed the family environment for literal generations.
There's not much I can say about the film; it's cute, teaches some good lessons with dry humour and has aged pretty well. The defining point of discussion is, however, do you actually remember the movie?
I watched it again recently to write this, and I'll admit that I felt unfamiliar with the majority of the film. From what I saw it was definitely good, and very cute; I just didn't remember much of what actually happened in those thirty minutes.
I've been relating this back to other films as well such as Rudolph The Red-Nosed Reindeer (1963) and Frosty the Snowman (1969), both of which were staples of my childhood (though more so around Christmas time). It's been a tradition for me to watch those every other Christmas season, but even now both of their plots seem to escape me.
There's not much to comment on past this, so all I can do is set up a small reminder for those interested.
Remember, in order to preserve both holiday/seasonal spirit and memories, it's necessary to immerse yourself in the general atmosphere as much as possible. Try to get in all of the old movies that you watched as a kid; I propose that you should do so with friends and family specifically.
By trying to remember A Charlie Brown Thanksgiving, you'll also be bringing back other sweet memories from that period; perhaps you'll be more welcoming to their sweetness.
Leave a Comment
About the Contributor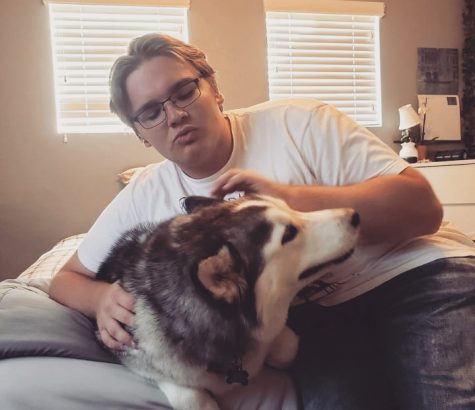 Aden Schulze-Miller, Editor in Chief
Aden Schulze-Miller is a senior and it's his third year working for The Ridge Review; he's our Editor in Chief. He enjoys watching movies, writing short stories, and is ready to help foster a...