The Speak Up Conference
The Speak Up, Save a Life Confrence took place at Gand Canyon University for suicide awareness and provention. Fifteen Mountain Ridge students, who are all members of  Peer Facilitators in the counseling office and members of the Active Minds club, went on this trip. The conference is a way students can gather together and learn how to help someone who is struggling mentally.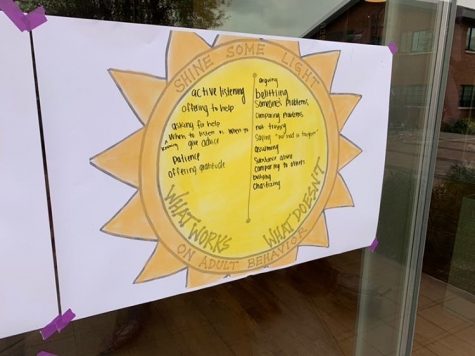 At this conference, which started at 9 a.m. and went until 2 p.m., students got to learn the importance of  showing compassion and how to love on everyone because you never know what someone else could be going through or dealing with. Not only did they learn how to be a better friend, but how to see warning signs of someone who is having suicidal thoughts.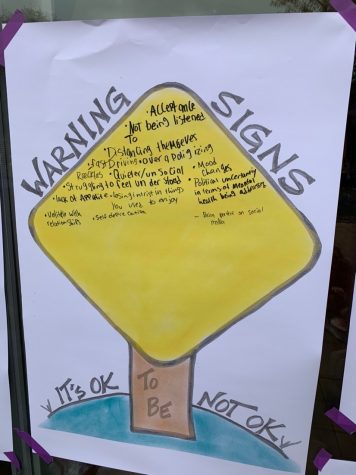 "The students were encouraged to always help someone by speaking up and telling their school counselor," said Ms. Dyal, a counselor at Mountain Ridge.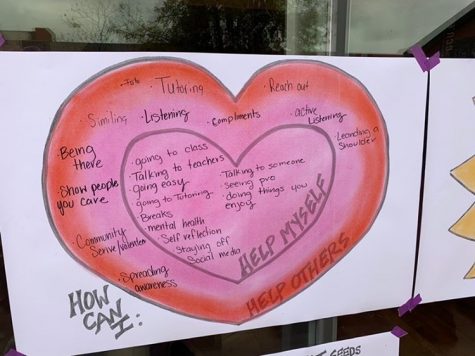 The trip was very important to many students. They now feel more comfortable with helping others going through dark times. They learned to report any concerns they had for a friend to an adult, teacher, or counselor. Students understand that by making the bold decision to tell an adult can save a life. 
Motivational speaker, Jeremy Anderson, came to the conference and shared some of his personal struggles from his life experiences. When he was in middle school, he was told that he wasn't "high school material." However, through the help and support of his teachers, he was able to prove them wrong. From the support he got, he continued to live out his life. Later, he graduated from high school, and eventually, college. 
After Anderson spoke, a group of students performed a musical act that showed all of the hard things students go through. The act also showed the different resources these students have to get help. 
Different resources are all around students, and it was so important for everyone at the conference to know this. They now know that they too are a resource to those who are struggling, and they can make a difference in someone's life. Every student at the conference really cares about others and they make helping people a big priority. 
"The best part of the conference was seeing students from across the entire state come together to promote kindness and compassion," shared Mrs. Dyal.
From a counselor's perspective, the best part of the conference was to see how deeply the students want to make a change in the world. They can become the light to others and spread so much joy around. These students want to be there not only for their friends, but for the people they don't know. Doing this can spread positivity and create a happier group of people.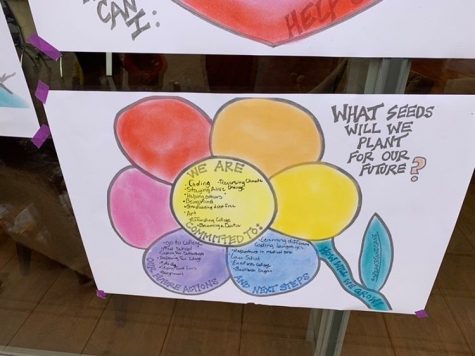 This conference allowed the students to gather around and show what it means to want to make a change. The biggest way to show someone you care for them is to be there for them and do everything it takes to help the. This includes reporting their harmful actions to adults, and although it can be hard, the students at the conference were shown the importance of doing this.
Students at Mountain Ridge who are struggling themselves or know of other students who need help are encouraged to talk to a school counselor. Students can also text 741741, and they will be connected to a crisis worker who will text them back immediately and continue to text with them.
Leave a Comment
About the Contributor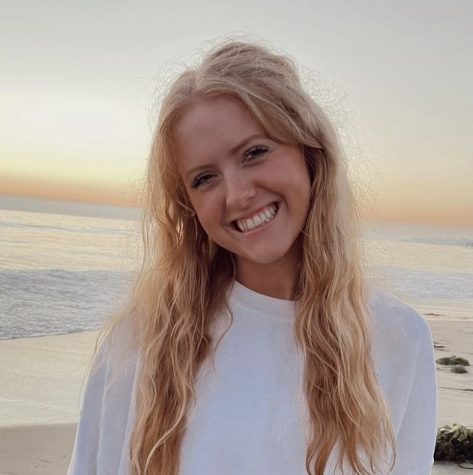 Ava Padelford, Co-Editor in Chief
Ava Grace Padely is a senior and it's her fourth year working for The Ridge Review; she's our extremely passionate Co-Editor in Chief and Primary S.M. Manager. She enjoys being creative in coming...