"Enola Holmes": A Review
She's not your ward, and you bet she's got her own idea of how she's going to take on the world. Millie Bobbie Brown, star of the hit television show 'Stranger Things', plays Enola Holmes, the sister of Sherlock Holmes, the famous detective. In this movie, Enola goes on a riveting quest, meeting many people and persona's along the way. Her age and gender may make for a rough ride, but in this feminist power film 'Enola Holmes', directed by Harry Bradbeer, we learn just how much a lady is capable of. 
Enola (Millie Bobbie Brown), wakes up on the morning of her 16th birthday to find that her mother (Helena Bonham Carter) has disappeared. Her two brothers, superstar Sherlock (Henry Cavill) and the fussbudget Mycroft (Sam Claflin) are responsible for her upbringing now. Enola becomes Myrcroft's "ward" and he tries to send her to finishing school where she will learn to fit in as a lady in society. However, this is a concept her mother was never interested in. Instead, Enola was taught the subjects of literature, science, history, and combat by her maverick mother. Enola is headstrong and has no interest in becoming a good wife.  
She swiftly escapes and catches the next train to London to find her mother, where along the way she meets an emotionally-charged young lord, Viscount Tewkesbury (Louis Partridge) with whom she develops a sweet and reluctant bond over both their doomed fate's. Enola uses her wicked skills of Ju-Jitsu and the clues and codes left to her by her mother to solve the riddle of her sudden absence. 
Any tension this rather dark plot might have generated is eviscerated by the way Brown lightheartedly masters this role. The regular fourth wall- breaks where Enola gleefully talks to the audience via comedy aides brings out her personality. She winks through the water at the camera while being almost drowned, and reveals a cheekily grandiloquent maturity while pretending to be the widowed assistant of her detective brother. 
"Enola Holmes" converges around the stakes of democracy, including the works of fierce suffragists fighting for widespread representation while England debates on expanding voting rights. Incorporating these broad themes while fighting the bad guys and being the superwoman teen of the 19th-century warrants Brown a big round of applause for her energetic and captivating performance. 
On the surface, it may seem that this movie is a mere juvenile version of the Sherlock Holmes tales, but I assure you it speaks volumes ahead of its time about the values of individualism, feminism, and activism in a changing society that is determined to keep you down. Brown truly breathes creativity into this worthwhile film. Grab a snack, a blanket, and a cup of something hot, and prepare to be enthralled in the fascinating world of 1884 England. 
(Featured Image Courtesy of Netflix)
Leave a Comment
About the Contributor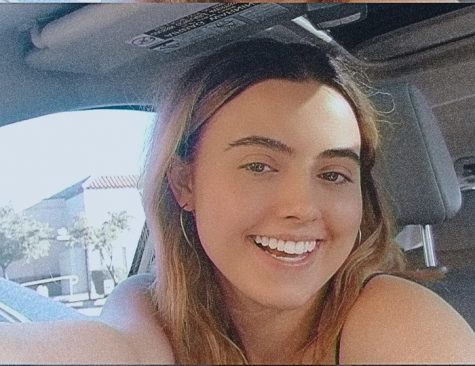 Devyn Marie, Lead Editor
Devyn Marie Rowan is a senior in her second year working for The Ridge Review; she's our Lead Editor. She has a passion for writing in order to connect with those around her. She wants to use...